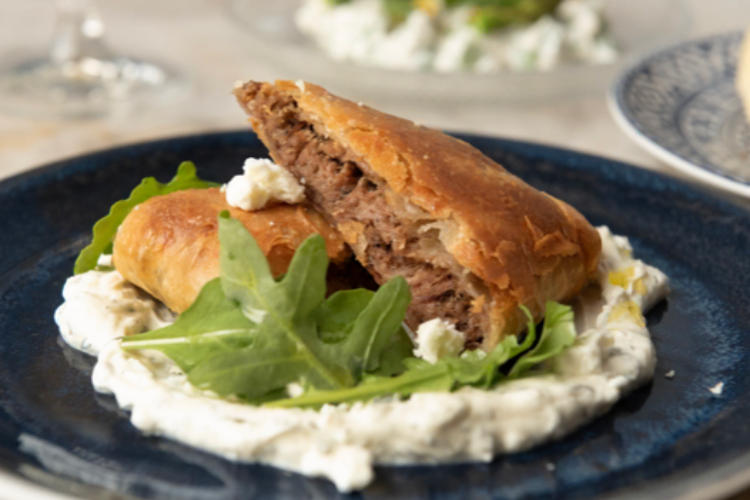 Last Few Days to Vote on Who's Cooking Up the Best Lamb in the DC Region
Lamb Jam All Month Long - The American Lamb Board has brought back its popular American Lamb Jam event, but this time with a twist. Lamb Jam Restaurant Month - all of May - is an epic dining experience that brings together the most talented chefs to celebrate family operated farms and ranches raising sheep in the U.S. Lamb Jam Restaurant Month brings together 47 talented chefs in six cities across the U.S. to serve special lamb-centric dishes from May 1-31, 2023.

Chefs in Austin, Boston, Denver, San Francisco, Seattle and Washington, D.C. will create a "Lamb Jam Special" in the form of an appetizer, small plate, or shareable menu item, but only one chef in each market will be crowned Lamb Jam Master.

In order to win this title, chefs will be judged by a panel of three secret dining judges who have been selected in each city. The judges will visit all eight participating restaurants in each city and judge each dish on a point scale in three categories: presentation, taste, and creativity. The chef whose dish scores the highest, out of all other chefs in the country, will be named Lamb Jam Master and win a trip to Napa, CA where they will cook and enjoy a lamb lunch at the Culinary Institute of America, Greystone as well as visit a nearby regenerative agriculture sheep ranch.

DC Area Participating Chefs

Rakesh Anand Singh – Rasika (West End)
Michael Costa – Zaytinya
Kris Jimenez – Osteria Morini
Kevin Tien – Moon Rabbit
Demetri Mechelis – Martha Dear
Ryan Moore – Sababa
Lucy Dakwar – Thompson Italian

How do you participate? Diners in each of the eight cities will have the opportunity to vote for their favorite lamb dish via AmericanLamb.com/lamb-jam. The chef with the highest number of votes will win the People's Choice Award which includes a $1,000 donation to the charity of their choice. All participating diners who vote for their favorite dish will receive an exclusive Lamb Jam t-shirt and be entered to win a $250 gift card to the participating restaurant of their choice.