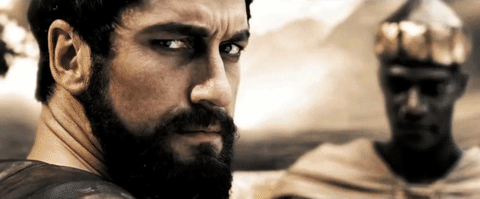 As If We Need A Reason To Go Mad: March Madness
March Madness is officially upon us, and from now through April 4th basketball fans can plan on enjoying the game with all their favorite treats, be it an eat or a drink. You know the team at TheListAreYouOnIt.com has your game day covered:

The Commentary
The Commentary Social House in Arlington is extending their happy hour throughout all March Madness games. Their happy hour menu offers a variety of shareables to enjoy with friends as well as $6 beers, $7 wine, and more. 801 N Glebe Road; thecommentaryarl.com

Ensemble Kitchen
Combining all Catalogue brands in one convenient location, Ensemble Kitchen is a one-stop shop for delicious food. This month, they will be launching a brand new Game Day Package for you to enjoy the best of Chef Rob Sonderman's culinary delights. Watch your favorite games while loading up on your favorite grub this March Madness season. The $70 package designed to serve 4-6 includes: (8) honey butter rolls, (8) FedWings, (8) piece bone-in whole chicken, half rack of pork ribs, mac and cheese, Brussels sprouts, and your choice of three 2oz sauces. ensemble.co

Money Muscle BBQ
To kick off March Madness, Money Muscle BBQ will offer a special BBQ package for at-home viewing parties and gatherings. Packages include assorted smoked BBQ meats, house-made sides, house sauces, and desserts. Orders must be placed 24 hours in advance and can be picked up on Tuesdays from 4 – 8 pm or Wednesday – Sunday from 12 – 8 pm. Full package details are outlined below, and orders can be placed here. 8630 Fenton Street, Silver Spring, MD.
Owen's Ordinary
Owen's Ordinary is your #1 seed for the opening weekend of NCAA March Madness. They're offering 68 different bottled beers at half price. Options include Cantillon, Perennial, Jester King, Oxbow, Allagash, 3 Fonteinen and more. 11820 Trade Street, North Bethesda, MD; 301.245.1226; owensordinarymd.com

Rustico
Rustico is offering 68 different bottled beers at half price. Bottles include The Veil, Perennial, Jester King, Oxbow, Allagash, Tilquin, and more. 827 Slaters Ln, Alexandria, VA; 703.224.5051; rusticorestaurant.com

Ted's Bulletin
This year, Ted's is pulling out all the stops. For $69, a meal for four at home includes: Ten hand-breaded, jumbo size chicken tenders, mac & cheese, two orders of loaded tots with bacon, asiago, cheddar and vidalia bacon ranch dressing, stovetop chili, buttered cornbread, sour cream, cheddar and chives, and mixed green salad. tedsbulletin.com