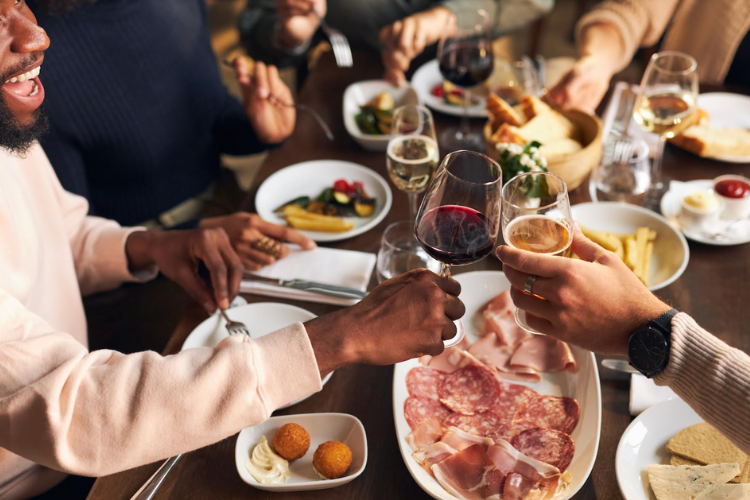 Get On The Tastemaker Trail with Montgomery County
Visit Montgomery, the official destination marketing and management organization for Montgomery County, Maryland, has launched Discover MoCo Month, a celebration of the county's small businesses and entrepreneurial spirit. Discover MoCo Month runs through May 31, 2023, and will serve as the year's largest driver of tourism to the county of more than one million residents, next door to Washington, D.C.
What will you find in Discover MoCo Month? A spotlight of four distinct weeks of special deals, packages, events, and experiences:
Shop MoCo Week, April 30 – May 6: Coinciding with National Small Business Week, Shop MoCo Week will encourage residents and visitors to shop local at boutique retail stores and small businesses that are unique to Montgomery County. (Just because the week is over doesn't mean you can't still shop well in Montgomery County...)
MoCo Hotel Week, May 7 - 13: Coinciding with National Travel & Tourism Week, visitation to Montgomery County will be encouraged by offering special hotel packages and rates for those who book a stay during MoCo Hotel Week, and travel through August 2023. (Just because the week is over doesn't mean you can't still stay well in Montgomery County...)
MoCo Eats Week, May 14 - 20: Visit Montgomery's Third Annual MoCo Eats Week will be the ultimate foodie celebration of the culinary diversity found in Montgomery County—one of the most diverse counties in the nation. In 2022, more than 80 Montgomery County eateries representing an endless array of local, American, and international flavors participated in MoCo Eats Week. (You can eat well in Montgomery County all year long...)
MoCo's Kick Off to Summer Week, May 21-31: Overlapping with Memorial Day Weekend, the unofficial start to summer, MoCo's Kick Off to Summer Week will feature Montgomery County's unique attractions and experiences, world-class performance venues, renowned museums, and more to encourage tourism visitation to Montgomery County's collection of communities all summer long.
CONTEST ALERT: Check-in to businesses participating in Discover MoCo Month through Visit Montgomery's official Adventure Planner smartphone app and be entered to win up to $2,000 in giveaways. The app will feature four passports highlighting the individual tourism industries by week. Complete check-ins at businesses in each passport, plan out self-guided Discover MoCo Month itineraries, map out the best routes to get to each of the businesses on their itineraries, and find special deals.
Learn more about Discover MoCo Month, visit DiscoverMoCoMD.com.