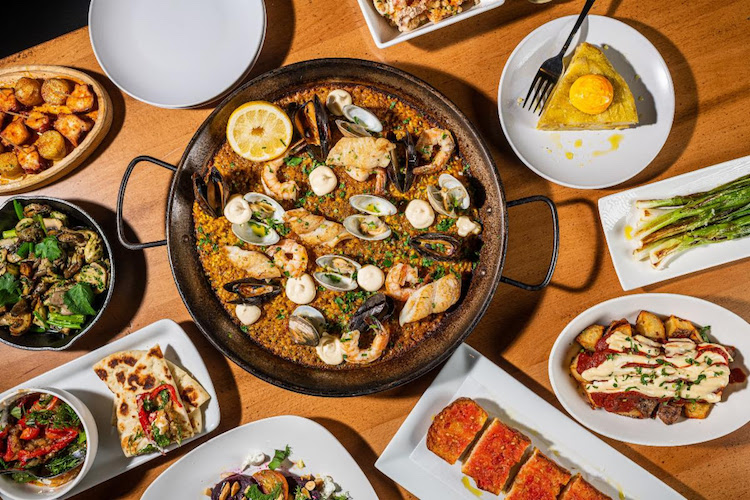 EL MERCAT BAR DE TAPAS
101 Gibbs Street Unit C, Rockville, MD

Chef George Rodrigues has opened his first solo restaurant in Rockville Town Center. Located in the space formerly home to Gumbo Ya, El Mercat Bar and Tapas aims to capture the essence of Spanish cultural diversity through simple and delicious food. Guests can enjoy seasonal, shareable, and house-made dishes that will take them through a vibrant Spanish culinary journey. Guests can also enjoy El Mercat Bar de Tapas's wine list, that consists of only Spanish wines. Menu options also include vegetarian, carne, and seafood options for guests to enjoy; 240.403.7436; For more information, visit their website here.

Photo by Rey Lopez/Leading D.C.